Best Beer Gifts -
From Hopsy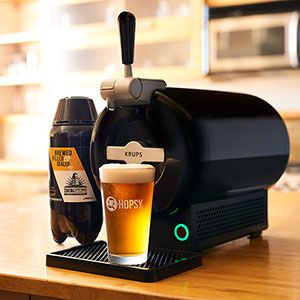 Compact Draft Beer Appliance & Beer
Craft Beer Growlette 4-Pack
Sale!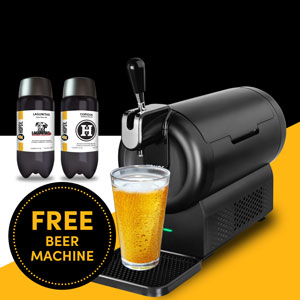 Craft Beer Subscription with 2L Torpedos
close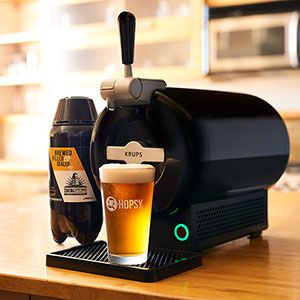 Compact Draft Beer Appliance & Beer
Most beer lovers agree that nothing is better than beer on tap. Unfortunately that usually limits them to local beer and widely distributed beer — not great for the craft beer lover who wants to try new beer all of the time. Previously the best way to get beer on tap at home was to purchase a Kegerator (a refrigerator modified to hold a keg) and commit to one kind of beer for several weeks. Not any more!
THE SUB ® is a countertop appliance that delivers fresh beer via 2L Torps (short for torpedos, which of course go on submarines).
$249.00 from Hopsy
Full Details
Buy This Gift
close
Craft Beer Growlette 4-Pack
Hopsy is changing the way beer is enjoyed by connecting local breweries directly with local beer lovers. They partner with award winning local craft breweries.
Each 4-pack includes 4 different growlettes, hand picked to showcase the the variety and quality of beers Hopsy has to offer, and is backed by their 100% no questions asked money back guarantee. Choose from: Hoppy Pack, Dark Pack, Light Pack, or Customer Favorites.
This is a special deal just for Beer Clubs & Gifts shoppers, so get your $30 savings today. Maybe even buy one for yourself, too!
$50.00 $20.00 from Hopsy
Full Details
Buy This Gift
close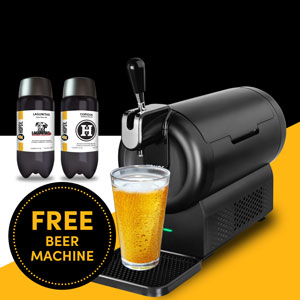 Craft Beer Subscription with 2L Torpedos
The SUB® is a beer-dispensing countertop appliance. It's called this because it loads like torpedo bays on a submarine. Naturally, the beer vessels you put inside it are called Torps (short for torpedo).
Normally $149, The SUB® can be given as a gift for just $49 when you also give a three-month SUB Club membership (four 2L torps each month — around 22 12-oz glasses of beer). Which, if you ask us, is the best way to give this gift because you can't do anything with The SUB except admire it's shiny design if you don't have torpedos.
$39.99 from Hopsy
Full Details
Buy This Gift