Best Baseball Fan Beer Gifts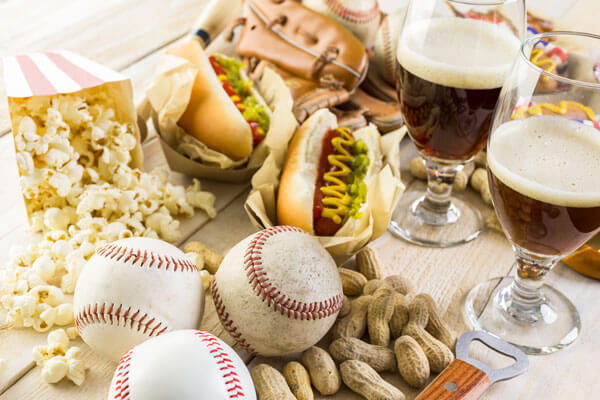 Beer Gift Ideas for Baseball Fans
If you know a baseball lover who also loves beer, we can help make the next gift you give the best one yet.
Baseball & Beer Gifts 101: Things to Know
If you want to give your favorite baseball fan a beer gift, here are a few things you should know:
Start with their favorite team
This may seem like a no-brainer, but we think it's worth mentioning because you might be tempted by one of those generic MLB gift ideas running around out there... instead, give with a personalized touch by picking your beer lover's favorite team.
Check where the gift can ship
This is an issue if you're buying a gift with actual beer in it. Most of our recommendations for baseball beer gifts don't have beer in them, but some do!
Baseball Beer Gift Ideas
Baseball beer gifts fit into a few different categories:
Engraved Pilsner Sets
We love these pilsner beer gift sets. They include an acacia storage box featuring laser engraved team logos, two 12oz. pilsner glasses, two cork coasters and a bottle opener. You can get them for every baseball team and they're sure to liven up home game watching. From $99 at Fanatics
Beer Flight Tasting Sets
We love these craft beer flight gifts, too! They include a two-tiered acacia tray, four 4oz. beer glasses suspended in the top shelf, and hollowed areas to hold the beer caps so they know which beer is in which glass. You can get them for every baseball team and they're best to buy in multiples so they can share their beer tasting experience. From $69 at Fanatics
MLB Tumblers, Mugs, & Beer Glasses
When you're on a budget but still want to give a thoughtful beer gift to your favorite baseball fan, it's always a great choice to make their tailgates more fun with team logo beer mugs, pilsners (insulated or personalized glass), and adult sippy-cup tumblers (insulated). From $8 at Fanatics
Baseball Coaster Sets
Help keep that man cave (or she-shed or media room) decked out in baseball paraphenalia with these terrific coaster sets. Each set contains 4 ceramic coasters with MLB graphics and a wooden caddy. They have non-skid cork backing, a stain resistant surface, and measure roughly 4-inches by 4-inches. From $25 at Fanatics
Where to Buy Baseball Beer Gifts
It can be challenging to find beer gifts for baseball lovers online. Because of this, we're highlighting a few places that offer baseball-themed beer gifts like the ones we show above. So far, we've only found only one reliable source for these types of gifts...