Best Beer of the Month Clubs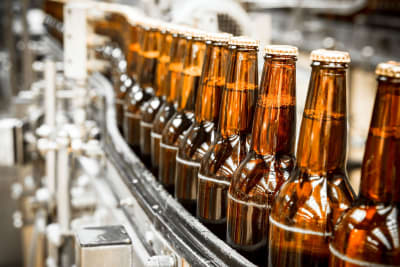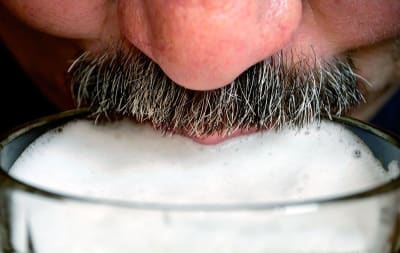 Things to know before you give someone a beer club gift — know your beer lover, know about local shipping laws, discover the available beer clubs.
What is a beer subscription?
A beer subscription — also called a beer of the month club or a beer club — is when beer is automatically shipped to your door on a regular schedule. Beer subscriptions are great fun for beer enthusiasts and make excellent gifts for beer lovers. Be sure to check the states a beer club can ship to before ordering, as not all beer subscriptions are available in all areas.
What is the best beer club?
The best beer of the month club depends on the beer drinker, but the few listed on this page are great for most craft beer lovers. Some are curated by the beer club and some let the beer drinker pick their favorite styles. Given how particular craft beer lovers are, I'd lean toward the latter — like Beer Drop.
Best Beer of the Month Clubs for Craft Beer Lovers
About their beer: The brews shipped by Craft Beer Club are produced by small breweries around the country, often aren't distributed outside of their local area. At Craft Beer Club, the focus is really on discovery so they offer a wide range of styles and breweries to try. We've tried a number of shipments from The Craft Beer Club over the years (pictured above). Recently featured beers include:
Bootlegger's Old World Hefeweizen (California)
Bootlegger's "Golden Chaos" Belgian-Style Ale (California)
Temperance "Gatecrasher" English-Style IPA (Illinois)
Temperance "Restless Years" Pale Ale with Rye (Illinois)
Ellicottville IPA (New York)
Ellicottville "Hang Time" American Pale Lager (New York)
Fair Winds "Quayside" Köslch (Virginia)
Fair Winds "Siren's Lure Saison" / Farmhouse Ale (Virginia)
About the subscription: 12-bottle shipments (4 each of three different styles and breweries) are $43 each. 24-bottle shipments (where you get six of each) are 5% off available for $81.70 each. You can choose to receive shipments monthly, every other month or quarterly. The Craft Beer Club ships free so there are no surprise charges. Each shipment includes a monthly newsletter called "Micro Brew News" which provides details about the brews and the breweries featured, including tasting notes. Three times a year the shipments feature cans instead of bottles so you can take the beer to parks and concerts.
Giving a gift? The Craft Beer Club makes giving suds easy and fun with so many extras. Choose exactly how many shipments you want to give (one-time box, or ongoing shipments up to 12 months), all just $43 each. All gifts include a free 1-year subscription to Beer Connoisseur Web Magazine (a $15 value) which includes 6 issues, Beer School, Expert Reviews, Member Forums, and more. Gifts of three shipments or more include a free beer opener (it's a nice little gizmo that's easier to handle than some beer openers), gifts of six shipments or more include a set of fun craft coasters, and gifts of 12 shipments (a year of beer) are discounted $25.
Give a Craft Beer Club Gift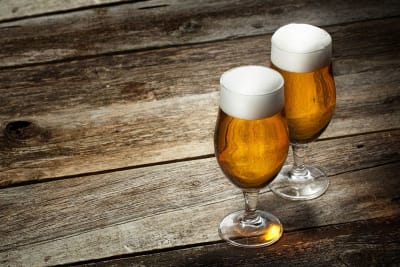 About their beer: This is a premium-level club (the only one, really) and it focuses on small-lot batches of unusual beers in large-format bottles (usually 750 mL). We've received a number of excellent selections over the years (pictured above). Some recently featured beers include:
Atom Brewing Company "Still Here" Barrel-Aged Farmhouse Imperial Stout with Sunflower Seeds (US)
Brasserie Fantôme "Pissenlit" Strong Saison with Dandelions (Belgium)
Dovetail Brewery "Vignette" Spontaneously Fermented Blended Sour Ale (US)
Yazoo Brewing Company "Monteur de Houblon" Barrel-Aged Dry-Hopped Saison (US)
Birra Toccalmatto & Prairie Artisan Ales "Okie Matilde" Belgian-Style Ale with American Hops & Brettanomyces (Italy)
August Schell Brewing Company "Basin of Attraction" Dry-Hopped Berliner Weisse (United States)
Lambickx Private Domain "Hand Selected Lambic" (Belgium)
The Spencer Brewery "Monk's Reserve Ale" Trappist Quadrupel (US)
About the subscription: The perfect customer for this beer subscription is a craft geek. It's a curated subscription (as opposed to one where the member picks their own beer). This means the experts are picking the very best among hundreds of beers that regular brewski-loving consumers couldn't get their hands on.
The Rare Beer Club offers a few key choices to make: how often do you want the suds and how many bottles do you want in each box. You can choose monthly shipments, every other month, or quarterly. They offer three options for how many bottles are in each box (these prices include shipping): 2 bottles (one each of two different beers) are $51.95 per shipment; 4 bottles (two of each) are $71.95 per shipment; and 6 bottles (three of each) are $91.95 per shipment. A monthly newsletter includes detailed tasting notes, profiles on the breweries and the brews, and suggested food pairings.
Giving a gift? The Rare Beer Club is one of several clubs offered by a service called Microbrewed Beer of the Month Club. They are experts at the gift experience, both for the giver and the recipient. Some of the highlights include: choose which month shipments begin, choose any number of shipments from two to 12, schedule a gift announcement for a future date or print one out the day you buy the gift, and all shipments of three or more include a bartender's bottle opener.
Take advantage of their "buy more save more" promo codes good on prepaid memberships: code SAVE10 to save $10 on 4+ shipments; code SAVE15 to save $15 on 6+ shipments; code SAVE30 to save $30 on 12 shipments.
Give a Rare Beer Club Gift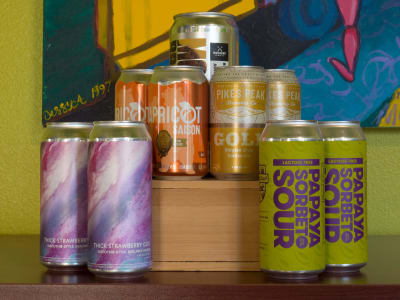 About their beer: In addition to being a subscription service, Beer Drop is also an online store, so you can easily peruse the types of brews they ship. Featured craft brewers include 105 West Brewing, Hogshead Brewery, Resolute Brewing, and WestFax Brewing Co among 16 breweries, all based in Colorado where microbrew culture is strong. The delicious sounding beers in their store when we last looked included:
84 IPAs & Pale Ales
42 Lagers, Blonde & Cream Ales
37 Sours & Wild Ales
32 Porters & Stouts
27 Amber, Brown & Red Ales
20 Belgian Ales
15 Saisons & Farmhouse Ales
14 Wheat Beers
11 Specialty Beers
About the subscription: Beer Drop is a customized beer membership. You pick which styles you want in your box (and how much of each) — Best of the Best, Hoppy, Lagers, Fruity, Sour, Malty, Belgian, and Dark. The basic Beer Drop box is $39.99 + $5 for shipping. You can also upgrade your beer of the month box.
Beer Drop Plus is an upgraded selection of beers. Two of the 5 categories you selected for your box get upgraded to special release or taproom only offerings. You can also swap any of their picks with your own choices. Note: You have to join before you can see your first box's beer picks and make swaps.
Beer Drop Ultimate is also an upgraded selection of beers. All 5 categories you selected for your box get upgraded to special release or taproom only offerings. You can still swap any of their picks with your own choices. Note: You have to join before you can see your first box's beer picks and make swaps.
Giving a gift? Beer Drop offers a special beer gift package. For $30 they send a Hop Explorer Kit which contains 5 hop samples to learn more about hops and a Willi Becher 16oz glass. Add a gift card to it and the Hop Box is free! You can add 1, 2, 3, 6, or 12 months worth of gift card credits.
Give a Beer Drop Gift
About their beer: Coveted brews from elite craft breweries show up on their list all the time. We received an interesting selection, a mix of cans and bottles, and each has unique qualities that warrant Tavour's impeccable reputation. When we last looked, the featured beers included:
Evil Twin Brewing & Westbrook Brewing Company "Even More JCS" Imperial Stout (Brooklyn, NY)
Braxton Labs "Blueberry Strudel" Dessert Berliner Weisse (Covington, KY)
Parish Brewing Co. "Attacus Atlas" Imperial IPA (Broussard, LA)
Winchester Ciderworks "528 Blackcurrant" Off-Dry Cider (Winchester, VA)
Cycle Brewing & Horus Aged Ales "Strike" Barrel Aged Stout (St. Petersburg, FL)
Wild Leap Brew Co. "Alpha Abstraction Vol. 9" Imperial IPA (LaGrange, GA)
Grimm Artisanal Ales & Barrier Brewing Company & 3 Sons Brewing Co & Equilibrium Brewery "The Great Experiment Vol. #4" IPA (Brooklyn, NY)
Connecticut Valley Brewing Company "Hop Whammy" IPA (South Windsor, CT)
Heathen Brewing "Megamint" Imperial Stout (Vancouver, WA)
Anchorage Brewing Company "Together Again" Imperial IPA (Anchorage, AK)
Black Project Spontaneous & Wild Ales "Magic Lantern" Sour Ale with Apricot, Blood Orange, and Passion Fruit (Denver, CO)
About the subscription: Tavour offers two ways to enjoy their subscription service.
Tavour subscriber: You choose your favorite styles (Hoppy & Juicy, Dark & Intense, Sour & Funky, Light & Crisp, Cider), how many beers you want in each box (six or twelve), how often you want to receive the shipments (monthly, every other month, or every three months), and off you go. You can skip or cancel at any time. Shipping is always free for members. As a monthly subscriber a 6-bottle box is $60, and costs a little more if you get your shipments less often. Twelve-bottle members get a discount and only pay $105 for monthly shipments.
Occasional buyer: You can become a "subscriber" via their app (or email) for free. Each day you can look at Tavour's featured brews and add the ones that look interesting to your box. Each selection varies in price and format. You can add as many to your box as you like and they're reserved for your box. Every 4 weeks Tavour ships out the customized crate for the cost you were quoted when you reserved them. No matter how many beers are in your box, shipping is a flat rate of $14.90.
Giving a gift? You've got three options. You can sign your favorite craft beer lover up for a subscription where they'll receive a curated selection of suds in each box, tailored to their personal preferences (listed above). We recommend buying a gift card so they can pick and choose what they like. You can also join the subscription as a gift, but you won't prepay so you'll just cancel it when you're ready.
Lastly, if you want to send a one-time shipment from Tavour's awesome selection of brewski, they offer four great choices of care packages for $99: Mixed Beer Gift Box Set with a little bit of everything, Stout Gift Box Set, IPA Gift Box Set, and a Sour Beer Gift Box Set.
Give a Tavour Gift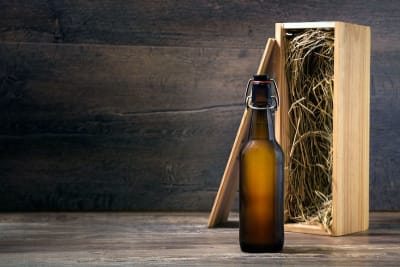 About the subscription: Each shipment is $42.95, including shipping, which makes among the cheapest options available for beer club gifts. There are 3 bottles each of 4 different brews in a variety of styles including Ales, Lagers, Bocks, IPAs, Stouts, Porters, and more. Choose two to twelve shipments and have them delivered monthly, every other month, or quarterly.
Each shipment contains their newsletter called "Beer Expeditions." Up to three times a year, they'll feature beer in cans as opposed to bottles. We've never received a shipment and they don't list recently shipped selections, so we can't be sure what to expect. They are customer service oriented, so they offer a 100% satisfaction guarantee.
Give a Great American Beer Gift
Wall-Mounted Beer Openers