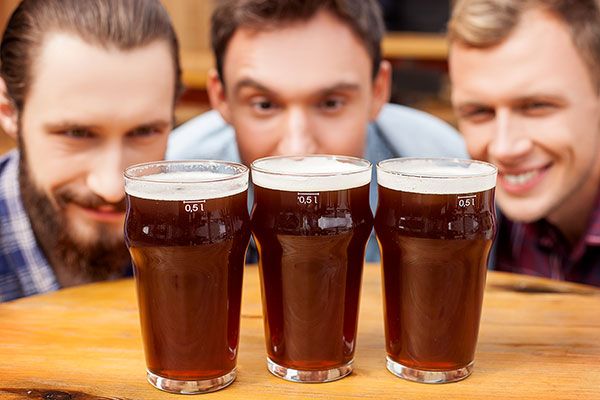 We Help You Find the Perfect Beer Gift
I want to send a beer gift to:
Tips for Buying Beer Gifts
Shop by State
Interstate liquor laws in the United States are complex and this means gifts with beer in them can't ship to every state. It is highly recommended that you start your search for a beer gift of any kind by selecting the state you'll be shipping the gift to from the green selector at the top of the screen.
Ship to Their Office
Packages containing beer require an adult signature (at least 21 years old). Unless your beer lover has somebody at home who can sign for the shipment, we recommend having gifts of beer shipped to an office. It can be frustrating playing tag with the delivery company, especially when the box is full of delicious craft beers!
We also recommend signing up for the free delivery management services from FedEx (Delivery Manager) and UPS (MyChoice). These services will email, text, or call your recipient when a shipment is out for delivery and give them a chance to redirect the shipment somewhere more convenient.
Making a Beer Gift Yourself?
As an individual it is illegal for you to ship beer (or any alcohol) yourself. You must purchase and ship beer gifts via licensed retailers or present your special beer gift in person.
Know Your Beer Lover
This sounds obvious but with so many passionate fans and judges of craft beer it's easy to get caught up in what everybody else is drinking and raving about and forget to focus on what your gift recipient likes.
We've come up with three primary types of beer drinkers you can buy for and we've carved out three specific types of beer drinkers within each of those (keep reading to learn more). By understanding your beer lover, you can find them the perfect gift using our site.
Still don't know what to get?
Ask us for help with the chat feature down at the bottom...
Kinds of Beer Gift Drinkers
Stores We Love to Work With