IPA Craft Beer Box
This gift is available at multiple stores/prices
$35.00 at Tavour
Shipping: Included

Note Small (Up to 6 cans or 3 bottles)
$99.00 at Tavour
Shipping: Included

Note Large (Up to 16 cans or 8 bottles)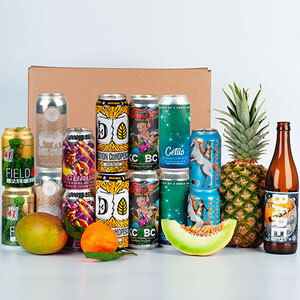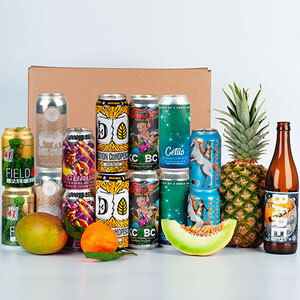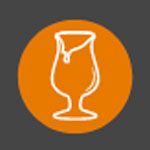 Gift Description for IPA Gift Set for Hoppy Beer Lovers
What's inside? 100% Independently Brewed Craft IPA. Some go down as smooth as pressed juice while others hit you on the head with classic West Coast bitter. The possibilities are endless and we bring you the top tier of all of them (Toppling Goliath or Weldwerks anyone?) Our close relationship with breweries allows us to get their beer as soon as it is finished brewing. Fresher beer for you!
It's perfect for...
For some, the act of drinking beer rises above "what you do on a Friday night" and is a full on hobby. These beer drinkers often read about beer online, frequent sites like Beer Advocate and RateBeer, have the Untappd app on their phones to track the beers they drink, and most importantly, make a habit out of finding and trying new beers to drink whenever possible. More about Craft Beer Lovers
You likely already know if your favorite beer drinker only drinks IPAs, as it's the only beer they talk about. They only order IPAs (or Imperial, DIPA, and ESB variations) at bars and restaurants.
Much of the appeal of IPAs comes from intense bitterness and showcasing different types of hops, which impart different flavors to the beer More about IPA-Only Beer Lovers
Buy IPA Craft Beer Box
$35.00 at Tavour
Shipping: Included

Note Small (Up to 6 cans or 3 bottles)
$99.00 at Tavour
Shipping: Included

Note Large (Up to 16 cans or 8 bottles)
This gift ships to these states
Alcohol shipping laws are complex. You can't send beer everywhere. Here is where you can send this gift.
This gift ships to these countries