Modern Design Beer Glass Set
$100.00 at The Grommet
Shipping: Included

Note This gift IS NOT monogrammed
Gift Description for Modern Beer Glass Set - Unique Gift
Designed by Italian glass artisan Daniele Semeraro, these unique beer glasses have a modern design and are perfect for any beer lover. The Monti-Taste Set glasses cater to the burgeoning craft beer market and holds each of your favorite bottles of beer perfectly. The Monti-Taste Set includes four (4) glasses specifically designed for IPA, Pilsner, Pint and 12-ounce brews.
Included in this Gift
One IPA Glass (12 oz)
One Pilsner Glass (12 oz)
One Pint Glass (19 oz)
One Birra Glass (12 oz)
Your gift is securely packaged to safeguard the shipping process.
If you purchase the glasses from GiftTree, engraved monogram is complimentary (same initial on all glasses) and a complimentary card with your personal message is included with your gift.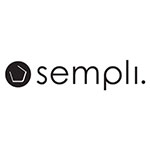 Buy Modern Design Beer Glass Set
$100.00 at The Grommet
Shipping: Included

Note This gift IS NOT monogrammed