Best Beer Gifts -
Local Beer Enthusiasts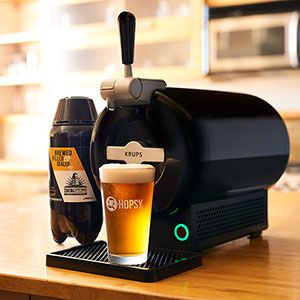 Compact Draft Beer Appliance & Beer
Custom Wall-Mounted Bottle Opener
close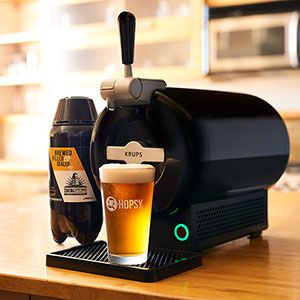 The SUB ® from Hopsy
Most beer lovers agree that nothing is better than beer on tap. Unfortunately that usually limits them to local beer and widely distributed beer — not great for the craft beer lover who wants to try new beer all of the time. Previously the best way to get beer on tap at home was to purchase a Kegerator (a refrigerator modified to hold a keg) and commit to one kind of beer for several weeks. Not any more!
THE SUB ® is a countertop appliance that delivers fresh beer via 2L Torps (short for torpedos, which of course go on submarines).
$198.99 from Amazon
Full Details
Buy This Gift
close
Open Brewski ™
The company that produces this beer bottle opener is awesome. In addition to using the highest quality woods and engraving techniques, Artificer Wood Works puts an emphasis on sustainability and plants a tree for every product ordered. The opener itself is magnetic, which holds the cap in place after it has been removed from the bottle, making cleanup even easier.
Choose an existing design, prices range from $49-59, or create your own custom design for $99. If you're ordering in bulk (for groomsman gifts or corporate gifts), the price drops the more you order. It goes as low as $30 each for orders of 200 or more.
$49.00 from Artificer Wood Works
Full Details
Buy This Gift