Best Beer Gifts -
Homebrewers on the Go
Easy Homebrewing Countertop Appliance
Sale!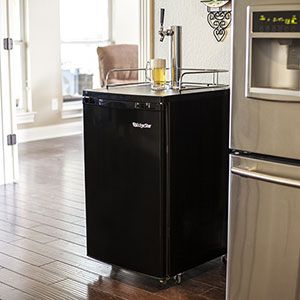 Dual Tap Kegerator - Highly Rated
Custom Wall-Mounted Bottle Opener
close
PicoBrew Pico C
Homebrewing is the pinnacle of beer geekery. Once you've become a connoisseur of beer, the next step is often brewing your own, because the lure of always-fresh beer is strong. Many beer lovers dream of homebrewing, of tweaking recipes until they make the magical elixir that tastes perfect to them, but the reality of homebrewing is that it's quite complicated and time-consuming. If there's anything we're all short of these days, it's time.
$549.00 $349.00 from Amazon
Full Details
Buy This Gift
close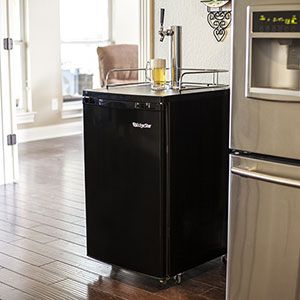 20-Inch Dual Tap Kegerator for Full Size Kegs, Ultra Low Temps
A Kegerator is a specialized refrigerator that holds one or more beer kegs. There are several different manufacturers and dozens of models to choose from. We've picked this one to suggest as a gift for three reasons.
$529.00 from Kegerator
Full Details
Buy This Gift
close
Open Brewski ™
The company that produces this beer bottle opener is awesome. In addition to using the highest quality woods and engraving techniques, Artificer Wood Works puts an emphasis on sustainability and plants a tree for every product ordered. The opener itself is magnetic, which holds the cap in place after it has been removed from the bottle, making cleanup even easier.
Choose an existing design, prices range from $49-59, or create your own custom design for $99. If you're ordering in bulk (for groomsman gifts or corporate gifts), the price drops the more you order. It goes as low as $30 each for orders of 200 or more.
$49.00 from Artificer Wood Works
Full Details
Buy This Gift