Best
Homebrewer on the Go Beer Gifts
Easy Homebrewing Countertop Appliance
Sale!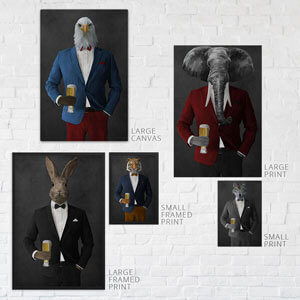 Customized Wall Art featuring Animals & Beer
close
PicoBrew Pico C
Homebrewing is the pinnacle of beer geekery. Once you've become a connoisseur of beer, the next step is often brewing your own, because the lure of always-fresh beer is strong. Many beer lovers dream of homebrewing, of tweaking recipes until they make the magical elixir that tastes perfect to them, but the reality of homebrewing is that it's quite complicated and time-consuming. If there's anything we're all short of these days, it's time.
$549.00 $349.00 from Amazon
Full Details
Buy This Gift
close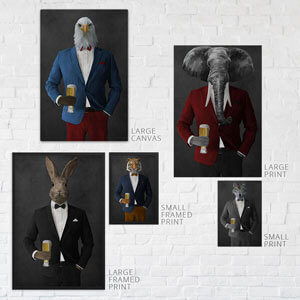 Beer Art for the Man Cave
Looking to class up your man cave, kitchen or home office with beer-themed art? Create your perfect beer drinking masterpiece with wall art from Royal Mallard. In just 3 easy steps, you can choose your favorite character, drink, and even the suit color!
With thousands of combinations, you can customize a canvas, print, or framed print to transform any room to match your favorite team or existing decor. If you don't see exactly what you're looking for, contact them and they'll create it specifically for you!
$59.99 from Royal Mallard
Full Details
Buy This Gift
Craft Beer T-Shirts
Wall-Mounted Beer Openers