12 Top-Rated IPAs
$130.00 at Give Them Beer
Shipping: $20.00
Gift Description for Best IPA Beer Gift Box
This gift set includes 12 of the best IPAs as selected by GiveThemBeer.com's beer cicerones (a trained sommelier for beer) from top breweries like Stone, New Belgium, Dogfish Head, and more. Twelve different IPAs let your recipient have a new beer adventure with every bottle. You can also add a free "drinking accessories" package to customize it even more. Choose from "Cheers to You," "21st Birthday," "Get Well," and "Birthday Beer."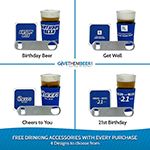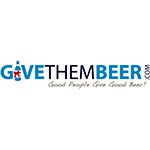 It's perfect for...
You likely already know if your favorite beer drinker only drinks IPAs, as it's the only beer they talk about. They only order IPAs (or Imperial, DIPA, and ESB variations) at bars and restaurants.
Much of the appeal of IPAs comes from intense bitterness and showcasing different types of hops, which impart different flavors to the beer More about IPA-Only Beer Lovers
Buy 12 Top-Rated IPAs
$130.00 at Give Them Beer
Shipping: $20.00
This gift ships to these states
Alcohol shipping laws are complex. You can't send beer everywhere. Here is where you can send this gift.
This gift ships to these countries