Best Case Scenario Beer Gift Basket
$130.00 at Give Them Beer
Shipping: $20.00
Gift Description for 24-Bottle Beer Gift Basket
With 24 top-rated craft beers of different styles — including IPA, Stout, Wheat, and more — all hand picked by a beer cicerone (like a sommelier, but for beer) and hailing from America's best craft breweries, there really is no better craft beer gift. It comes packed to survive shipping and still present like a terrific gift in a wood crate.
Normally we'd tell you all of the beers included in this gift, but we get the impression the selection rotates based on inventory. We're okay with that because GiveThemBeer (the store selling this gift) always has a killer selection of craft beers (more than 70 last time we counted).
You can personalize this gift with a free drinking accessories kit. The choices are "Birthday Beer," "21st Birthday," "Cheers to You," and "Get Well."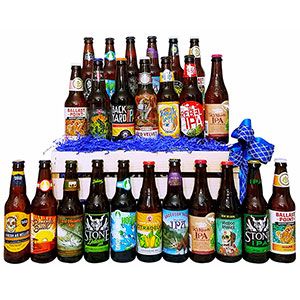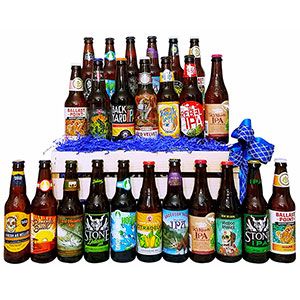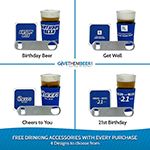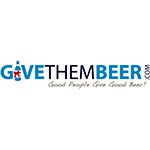 It's perfect for...
For some, the act of drinking beer rises above "what you do on a Friday night" and is a full on hobby. These beer drinkers often read about beer online, frequent sites like Beer Advocate and RateBeer, have the Untappd app on their phones to track the beers they drink, and most importantly, make a habit out of finding and trying new beers to drink whenever possible. More about Craft Beer Lovers
Many craft beer lovers enjoy discovering new beers just as much as they enjoy drinking them. They have a curious palate and jump on new beer trends, so they're quick to order something they've never heard of just to check it out More about Explorers & Adventurers
Buy Best Case Scenario Beer Gift Basket
$130.00 at Give Them Beer
Shipping: $20.00
This gift ships to these states
Alcohol shipping laws are complex. You can't send beer everywhere. Here is where you can send this gift.
This gift ships to these countries