Heineken Gift Basket
$79.00 at Give Them Beer
Shipping: $15.00
Gift Description for Heineken Gift Basket with Snacks
Many beer drinkers play favorites. They pick one beer and always order that one. For many, that's Heineken. A popular beer around the world and here in the U.S. it hails from The Netherlands (not Germany as some folks believe), it makes a great beer gift for those who love it. Also included with six bottles of Heineken are tasty snacks and a galvanized steel bucket (instead of a traditional basket).
Customize the gift with a free drinking accessories package with one of these messages: "Cheers to You," "Birthday Beer," "21st Birthday," or "Get Well."
Snacks included in this gift
Dipping Pretzels
Beer Nuts
Chocolate Sea Salt Brittle
Pistachios
Jalapeno Lime Peanuts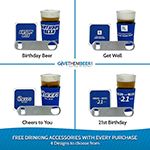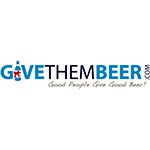 It's perfect for...
Many, many beer drinkers have a favorite, a go-to, a beer they prefer above all others. Some make a lifelong commitment to such beers, and others just don't want to be bothered with thinking about which beer they're going to drink.
If it's not a craft beer, it's something the industry calls an Import or a Domestic beer More about "Has a Favorite" Beer Lovers
Buy Heineken Gift Basket
$79.00 at Give Them Beer
Shipping: $15.00
This gift ships to these states
Alcohol shipping laws are complex. You can't send beer everywhere. Here is where you can send this gift.
This gift ships to these countries