Spiegelau Beer Classics IPA Glass
This gift is available at multiple stores/prices
$21.95 at Amazon
Shipping: Included

Note This is for 2 glasses
$36.19 at Amazon
Shipping: Actual Cost

Note This is for 4 glasses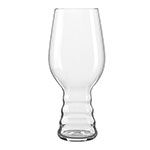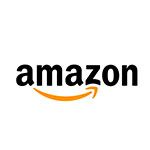 Gift Description for IPA Specialty Glasses
Several years ago, as IPA was taking off, brewmasters at craft breweries around the country noticed there wasn't quite the right glassware available to really take advantage of all their prized IPAs had to offer. So the head brewers Dogfish Head and Sierra Nevada teamed up with world-renowned glassmaker Spiegelau to create the perfect IPA glass.
What makes it so great? The bulb part of the glass looks a lot like a wine glass, and that's because it serves the same purpose, to concentrate the aromatics (coming from the hops in this case) and preserve a frothy head. These glasses are also so great they've been copied by other designers who put their own spin on them.
We chose this two-pack because we wanted to provide a truly affordable gift option for IPA-lovers, but it also comes in a 4-pack for $28.99.
This gift is in the IPA Beer Gift Ideas & Gift Guide
These IPA glasses are a collaboration between one of the world's leading glass makers (Spiegelau) and two brewers famous for their IPAs (Dogfish Head and Sierra Nevada). Regular pint glasses release the aromatics in the beer quickly, but these bowl-shaped glasses concentrate the aromatics, enhancing the hops experience when drinking an IPA (the hops are why most IPA lovers drink that style).
It's perfect for...
You likely already know if your favorite beer drinker only drinks IPAs, as it's the only beer they talk about. They only order IPAs (or Imperial, DIPA, and ESB variations) at bars and restaurants.
Much of the appeal of IPAs comes from intense bitterness and showcasing different types of hops, which impart different flavors to the beer More about IPA-Only Beer Lovers
Buy Spiegelau Beer Classics IPA Glass
$21.95 at Amazon
Shipping: Included

Note This is for 2 glasses
$36.19 at Amazon
Shipping: Actual Cost

Note This is for 4 glasses