Stella Artois Gift Basket
$79.00 at Give Them Beer
Shipping: $15.00
Gift Description for Stella Artois Beer Gift Basket with Snacks
Stella Artois, a popular Belgian pilsner with a great holiday gift theme — the "stella" refers to the "Christmas Star" or the Star of Bethlehem. It's such a great beer that we happily drink it all year round, and for some beer lovers, it's their favorite go-to beer to order in restaurants and at games. This gift of six bottles of Stella Artois can be customized to include a free drinking accessories package with one of these messages: "Get Well," "Cheers to You," "Birthday Beer," or "21st Birthday."
Snacks included in this gift:
Dipping Pretzels
Beer Nuts Peanuts
Chocolate Sea Salt Brittle
Pistachios
Jalapeno Lime Peanuts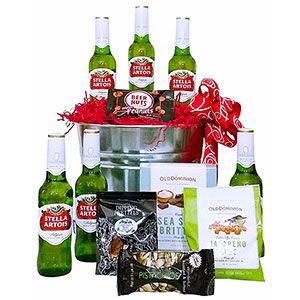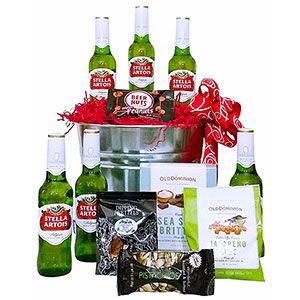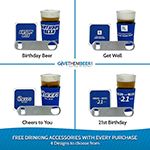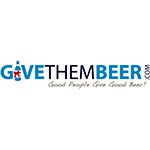 It's perfect for...
So, if they're not a Homebrewer, and they're not a Craft Beer Lover… what are they? Well, if you're still planning to buy them a beer gift, odds are good their preferred drink is beer, they like to socialize with beer, they stock up on beer for home, and they probably even have a favorite beer that isn't necessarily a craft beer.
According to the Brewers Association, a craft brewer is a small, independent, and traditional brewery. Since their definition of small includes up to 6 million barrels of beer produced each year, you might find it hard to tell which beers are actually craft beers and which are just regular beers, and you would be in good company More about Lovers of the Other Beers
Many, many beer drinkers have a favorite, a go-to, a beer they prefer above all others. Some make a lifelong commitment to such beers, and others just don't want to be bothered with thinking about which beer they're going to drink.
If it's not a craft beer, it's something the industry calls an Import or a Domestic beer More about "Has a Favorite" Beer Lovers
Buy Stella Artois Gift Basket
$79.00 at Give Them Beer
Shipping: $15.00
This gift ships to these states
Alcohol shipping laws are complex. You can't send beer everywhere. Here is where you can send this gift.
This gift ships to these countries