YETI Rambler Colster ®
This gift is available at multiple stores/prices
$23.99 at Amazon
Shipping: Included
$24.99 at YETI Coolers
Shipping: Included

Note You can personalize it, front and back, with images and text in their Custom Shop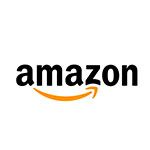 Gift Description for YETI Can and Bottle Cooler
There are many double-wall insulated coolers out there for keeping beverages hot or cold as desired, but YETI (with a cult-like following) creates indestructible coolers. This particular one is called a Colster ® and it's part of their Rambler series. The Colster ® holds any standard width can or bottle (think 12oz or 16oz cans and 12oz long-neck bottles).
This gift is in the IPA Beer Gift Ideas & Gift Guide
Keeping your beer cold is a must for many styles of beer, but especially for IPAs. A beer coozy really doesn't work that well for anything other than reducing the warmth created by your hand. Enter The Colster. YETI took their superior cooler technology and shrank it to fit just a single can or standard 12-oz bottle. Better still? It's dishwasher safe. "Because no one needs more work to do."
It's perfect for...
For some, the act of drinking beer rises above "what you do on a Friday night" and is a full on hobby. These beer drinkers often read about beer online, frequent sites like Beer Advocate and RateBeer, have the Untappd app on their phones to track the beers they drink, and most importantly, make a habit out of finding and trying new beers to drink whenever possible. More about Craft Beer Lovers
So, if they're not a Homebrewer, and they're not a Craft Beer Lover… what are they? Well, if you're still planning to buy them a beer gift, odds are good their preferred drink is beer, they like to socialize with beer, they stock up on beer for home, and they probably even have a favorite beer that isn't necessarily a craft beer.
According to the Brewers Association, a craft brewer is a small, independent, and traditional brewery. Since their definition of small includes up to 6 million barrels of beer produced each year, you might find it hard to tell which beers are actually craft beers and which are just regular beers, and you would be in good company More about Lovers of the Other Beers
Buy YETI Rambler Colster ®
$23.99 at Amazon
Shipping: Included
$24.99 at YETI Coolers
Shipping: Included

Note You can personalize it, front and back, with images and text in their Custom Shop