The Hop Heads Beer Club Review
This beer club is available at multiple prices
Only ships to some states: See shipping locations
Beer Club Options
$99.90: 2-Month Subscription
$149.85: 3-Month Subscription
$199.80: 4-Month Subscription
$299.70: 6-Month Subscription
$599.40: 12-Month Subscription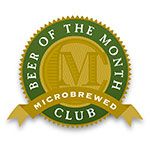 Our Beer Club Review of the IPA of the Month Club Review
IPA and other hoppy beers in every shipment, because some folks just really love IPA and only IPA. It's for people who love IPA. This is the ONLY beer of the month club on the market which ships only IPA (or other hoppy beers ? hoppiness and it's typically-attendant bitterness are the reason IPA lovers love that style so much). We think everyone should get what they love.
Beer of the Month Club Deals
This beer club is in the IPA Beer Gift Ideas & Gift Guide
We love beer of the month clubs. They encourage brewery and beer style discovery, and they're a recurring gift that keeps on giving. There is one and only one beer of the month club focused on IPA and other hop-forward beers. Hops and their associated bitterness and aromatics are the aspect of IPAs that make them so beloved, but many IPA lovers don't know there are other styles of beer that they would love. This Hop Heads beer of the month club is offered by a company that specializes in gifting and has been running their beer clubs since 1998. Save $10 on 4-month gifts with coupon SAVE10.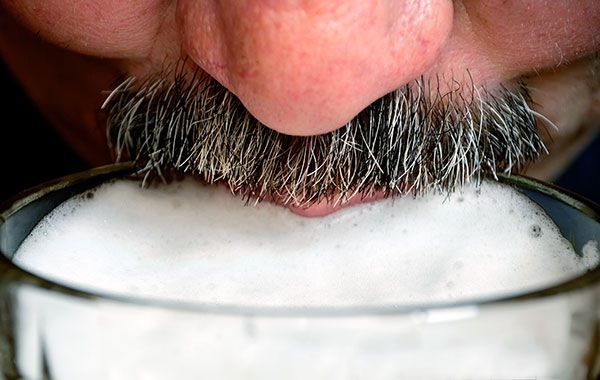 Give The Hop Heads Beer Club
It's perfect for...
For some, the act of drinking beer rises above "what you do on a Friday night" and is a full on hobby. These beer drinkers often read about beer online, frequent sites like Beer Advocate and RateBeer, have the Untappd app on their phones to track the beers they drink, and most importantly, make a habit out of finding and trying new beers to drink whenever possible. More about Craft Beer Lovers
You likely already know if your favorite beer drinker only drinks IPAs, as it's the only beer they talk about. They only order IPAs (or Imperial, DIPA, and ESB variations) at bars and restaurants.
Much of the appeal of IPAs comes from intense bitterness and showcasing different types of hops, which impart different flavors to the beer More about IPA-Only Beer Lovers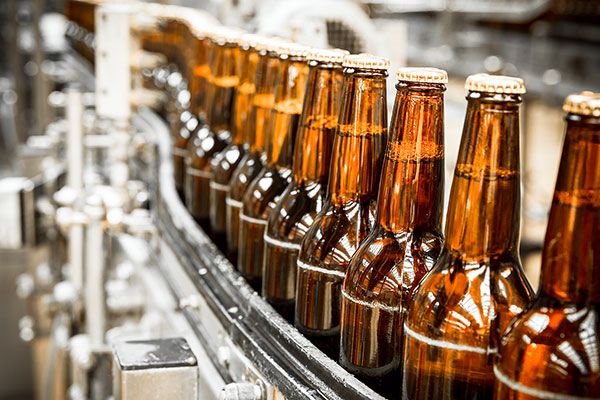 Things to know before you give someone a beer club gift — know your beer lover, know about local shipping laws, discover the available beer clubs.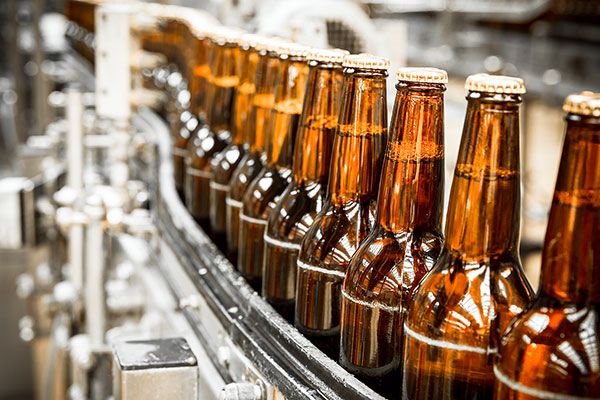 US Craft & Microbrew Beer Club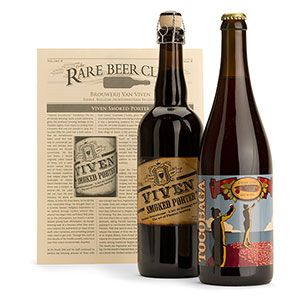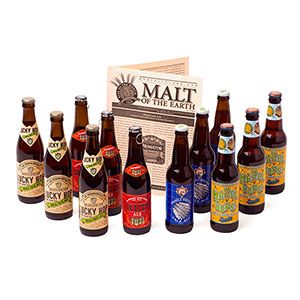 US & International Craft Beer Club Review
close
The US Microbrewed Beer of the Month Club
The U.S. Microbrewed Beer Club combines the excitement of American craft beer discovery with the comfort of working with a trustworthy company that has been operating since 1994. This club distinguishes itself through its commitment to selecting elite beers, educating customers with an informative newsletter, and making it easy to order more of your favorite beers.
The U.S. Microbrewed Beer Club offers a great mix of beer styles from accomplished American craft brewers. This is one of the few beer clubs that keeps an archive of every beer they?ve ever shipped their club-members because they?ve got nothing to hide. We love the honesty and transparency of their approach and how they pride themselves on being accountable to their beer club members.
$179.80 from Beer of the Month Club
Full Details
Buy This Gift
close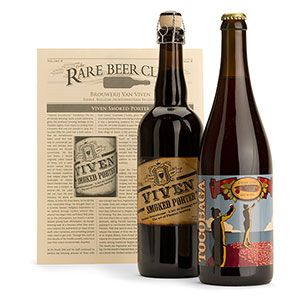 The Rare Beer Club™
Tasting hundreds of beers each month, The Rare Beer Club™ only selects limited-release and exclusive craft beers, both from the U.S. and imported. The beers always come in large-format bottles (750 ml, like wine bottles). The styles are varied but include Farmhouse Ales, Russian Imperial Stouts, Belgian Abbey Ales, various Imperial and Grand Cru offerings, oak and other cask-aged ales, and so much more. Their Personalized Shipment Program™ allows recipients to customize shipments to exclude styles they don't like.
$103.90 from Beer of the Month Club
Full Details
Buy This Gift
close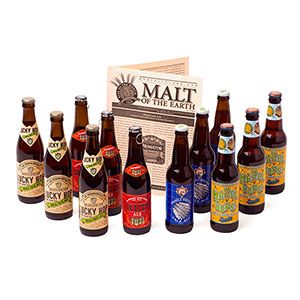 The US & International Variety Microbrew Club
The best US and International beers come together in this adventurous beer club. It gives your favorite beer lover a little bit of everything with half of the shipment focused on American craft brews and the other half exploring an eclectic mix of world beers. Fit for the beer explorer, this club won?t disappoint.
To give you a better sense of the truly global scope of this beer club here is a list of the countries that have been featured since 2010: Australia, Austria, Belgium, Brazil, Canada, Czech Republic, England, France, Germany, Ireland, Jamaica, Mexico, Poland, Scotland, Slovakia, Spain, Sri Lanka, Turkey, and United States. Half of the beer selections are from the United States and the other half are imported with an emphasis on German beer and Belgian brews because of the rich beer-making traditions in those countries.
$99.90 from Beer of the Month Club
Full Details
Buy This Gift
This gift ships to these states
Alcohol shipping laws are complex. You can't send beer everywhere. Here is where you can send this gift.
This gift ships to these countries
Beer Club Options
$99.90: 2-Month Subscription
$149.85: 3-Month Subscription
$199.80: 4-Month Subscription
$299.70: 6-Month Subscription
$599.40: 12-Month Subscription